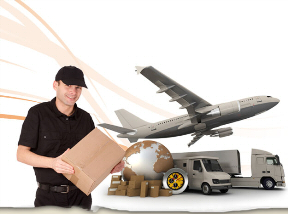 Transglobe International Couriers and Logistics(TGICL) has excelled as an express operator rapidly establishing itself into a global brand recognized for its quality services and unique offerings. While successfully offering international and domestic services we continued to expand establishing global alliances and gaining stronger brand recognition.
TGICL and its worldwide alliance form an extensive network globally to offer comprehensive solutions that range from International express delivery, Ground Delivery, Logistics and warehousing, and specialized shopping services such as the internet shopping & delivery.
Our integrated information and communication technology connects TGICL worldwide enabling a seamless flow of information between its alliance members and customers.
Our International service is a versatile and reliable door-to-door delivery service for single or multi-item consignments within a specified delivery time frame. We pride ourselves in being able to offer a complete range of International export and import delivery services with total reliability, security and value for money. So whether you are a small or large volume shipper we offer a flexible range of delivery solutions to support your business needs.
Services offered under one roof:-
International Courier Services

Excess Baggage/Unaccompanied Luggage Handling

Door Delivery Worldwide


Airfreight - export & import